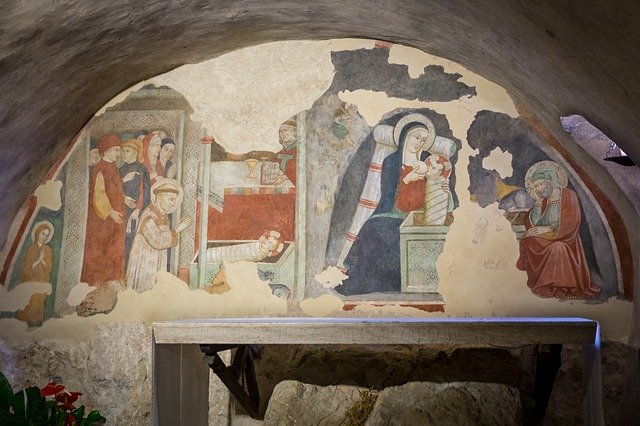 Matthew 22:39 says "You shall love your neighbor as yourself."
This week I had the honor of volunteering at a charity event that had the focus of helping over 6,000 families in my local county. Over the course of the holidays, this charity organization will help over 26,000 families. If Jesus were here today, I believe he would have been helping at similar events.
There are a lot of Old Testament versus about the poor. This includes verses such as Proverbs 22:22-23 where it states "Do not rob the poor because he is poor, nor oppress the afflicted at the gate: For the Lord will plead their cause, and plunder the soul of those who plunder them." and Psalms 41:1 where it states, "Blessed is he who considers the poor; The Lord will deliver him in time of trouble."
Of course, the New Testament has a number of versus that cover the words Jesus spoke in regard to the poor. In Matthew 19:21, Jesus said "If you want to be perfect, go, sell what you have and give to the poor, and you will have treasure in heaven…". He also said in Luke, "When you give a feast, invite the poor, the maimed, the lame, the blind."
Ultimately, Christ pushed for us to help the poor. During the holiday season, it is easy to focus on buying gifts for friends and family. With the average family in American spending hundreds of dollars on gifts, it is worth considering that there are those among us that can't afford to spend anything on gifts for their children or themselves. While there are organizations that work to support the poor, those organizations rely on people like you and me to provide them with funds or items. If everyone simply redirected 10% of their holiday spending to the organizations or directly to the poor, we could help provide a better Christmas to many others. After all, if you were poor, you would likely appreciate the help given by others as well.
Ultimately, Christ pushed for us to help the poor. He said we should love our neighbor as yourself. If our neighbors (or those in our towns) are poor, then we should be helping them today.
# # #